Fire protection doors as secure fire barriers
Fire protection doors play a crucial role in preventive fire protection. They not only help to prevent fires in advance, but also create secure fire sections and slow the spread of fire to neighbouring construction sections or building parts.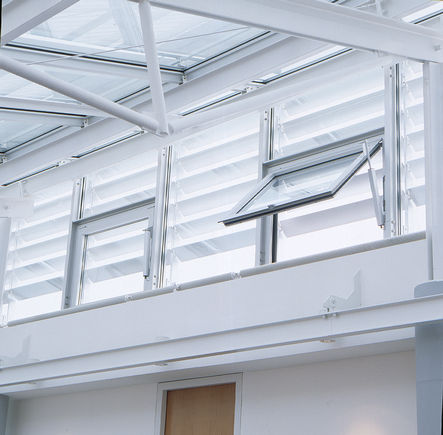 Save lives with smoke and heat extraction
When smoke develops and temperatures rise in a building, intelligent smoke extraction windows and skylights open automatically. At the same time, they control inlet air openings so that life-saving escape routes remain smoke-free.